Online Payment
Convenient, Safe and Cashless!
You can now make all your payments to school conveniently while safe at home and even more, enjoy instalment payment plan option enabling you to make payments at your own convenience!
How Can I Make Payments?
STEP 1
You will receive the invoice payment link through Message/Email – Click on " Pay Now"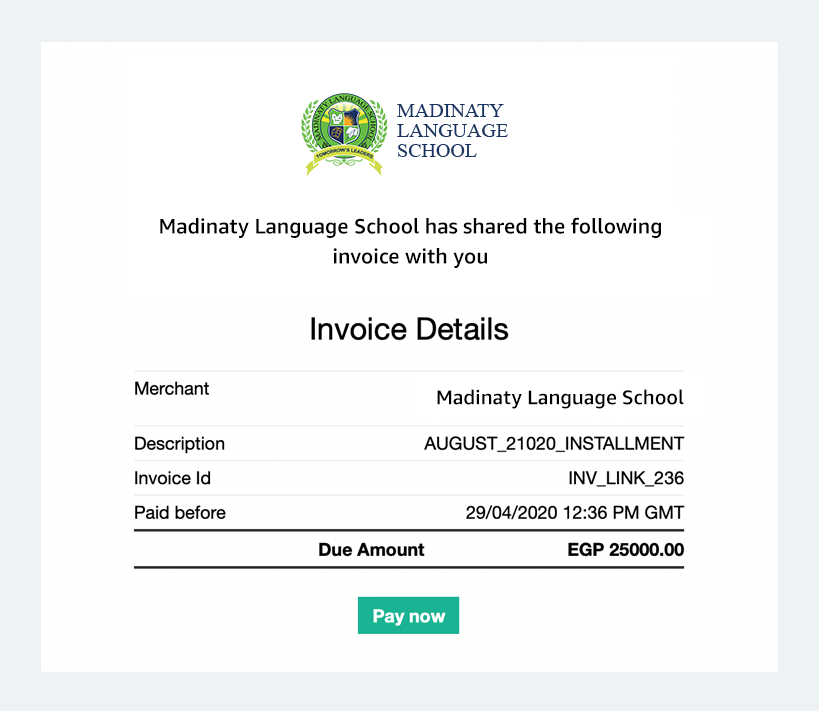 STEP 2
Choose one of 2 options to Pay the amount – "Pay with Credit card OR Pay with installments"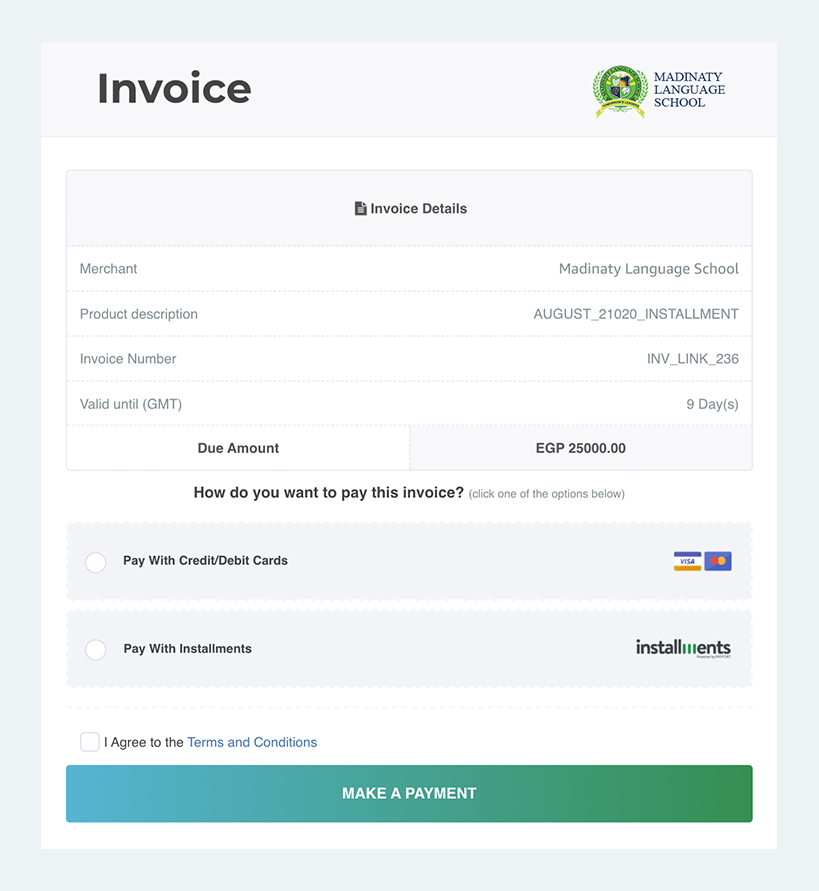 STEP 3
If you choose "Pay with Credit Card" – just enter your credit card details to make a payment.
You will receive a confirmation message that the payment has been successfully completed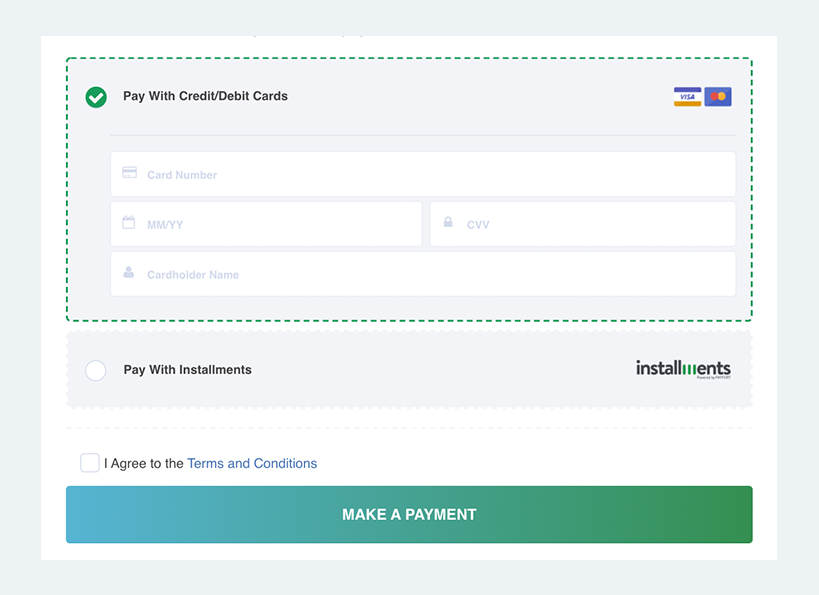 STEP 4
By choosing "Pay with Installments" – Click on Make a payment and fill in the payment details.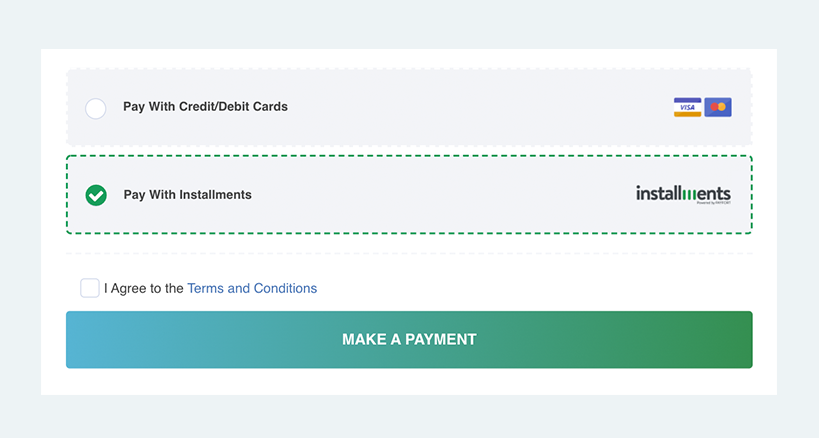 STEP 5
Select your Country, bank, and the plan.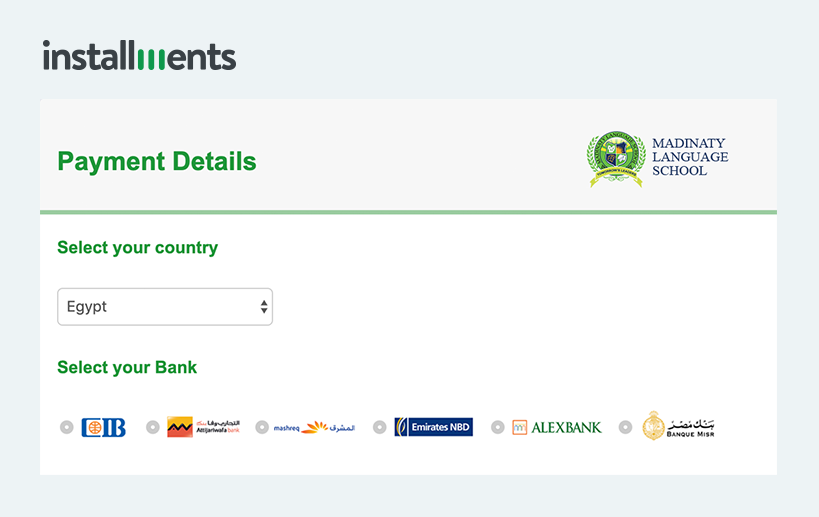 STEP 6
Enter your credit card details and submit your payment.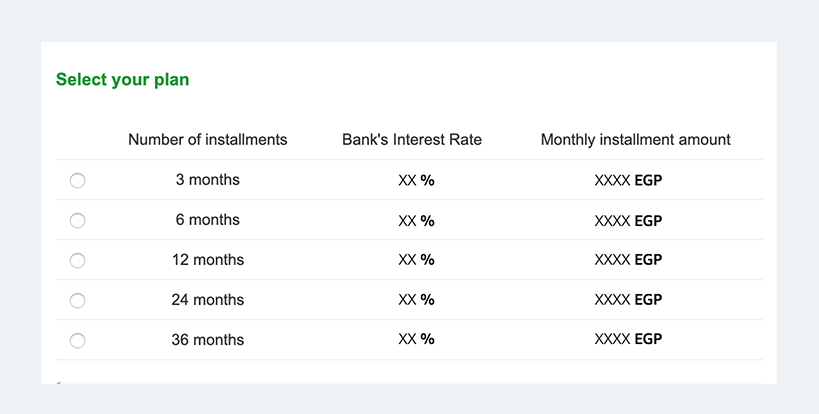 STEP 7
Enter your credit card details and submit your payment.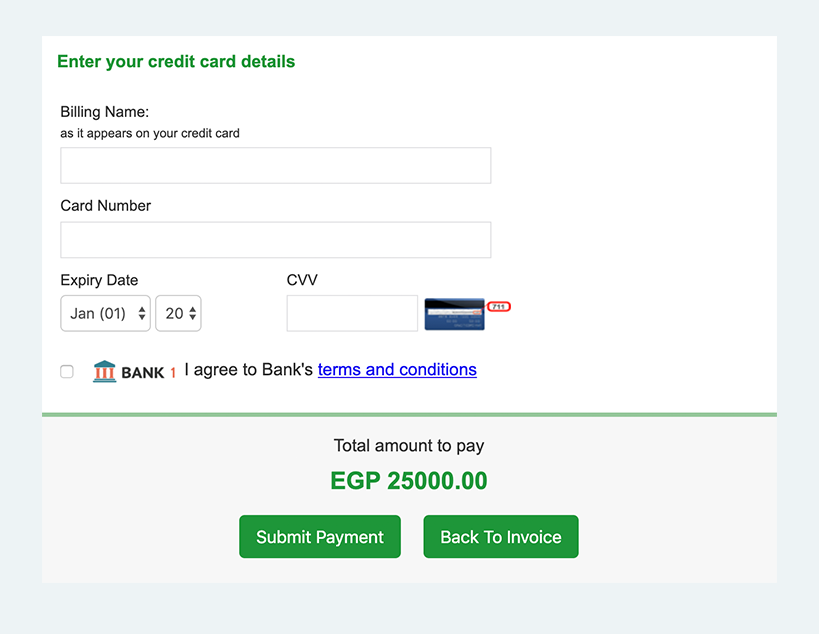 IMPORTANT
Please note: Any payment via credit card will incur a 1.6% credit card handling fee and the interest rates for instalments may go down in time.
1. Online payments terms and conditions:
Any dispute or claim arising out of or in connection with this website shall be governed and construed in accordance with the laws of Egypt.
Egypt is our country of domicile.
Minors under the age of 18 shall are prohibited to register as a User of this website and are not allowed to transact or use the website.
If you make a payment for our services on our website, the details you are asked to submit will be provided directly to our payment provider via a secured connection.
We accept payments online using Visa and MasterCard credit/debit card in EGP.
2. Delivery/Shipment Policy:
www.madinatylanguagesch.com will NOT deal or provide any services or products to any of OFAC (Office of Foreign Assets Control) sanctions countries in accordance with the law of Egypt.
Multiple transactions may result in multiple postings to the cardholder's monthly statement.
3. Refund & Cancellation Policy:
Refunds will be done only through the Original Mode of Payment.
For inquiries, contact the accounts team.