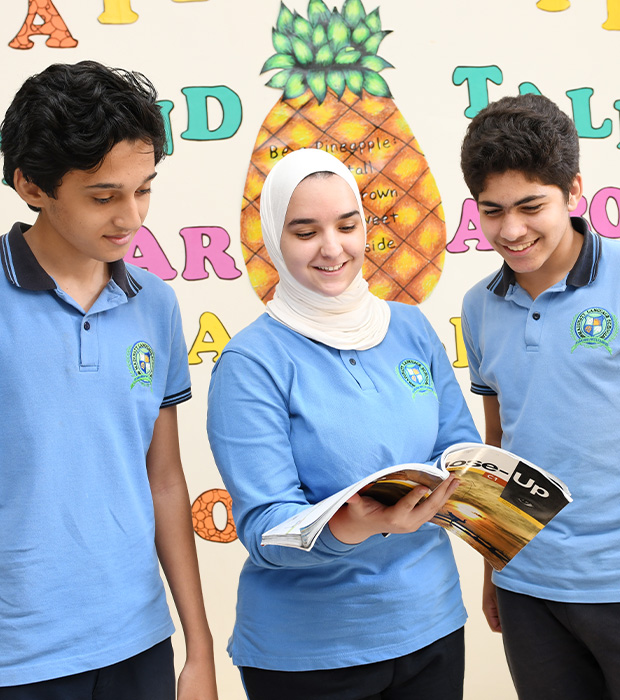 Secondary Sections
Welcome Message from the Head
Dear Parents,
I am proud to join the MLS community as Secondary Stage Division Supervisor. At MLS we work together to create a culture of student-centered learning – a culture that values collaboration, teamwork, and organization. We provide a positive atmosphere to enhance our student learning outcomes and believe that our role lies in promoting students' skills, understanding their capabilities and taking into consideration all diversities to meet the needs of our learners and provide them with the best possible education.
The MLS High School Department focuses on improving our students' characters and providing them with the "21st-century skills" needed to flourish and prosper in the world today. At the same time, we ensure our teachers receive continuous development to allow them to hone their skills and adopt the most up-to-date practices and approaches.
In addition, our school tournaments and extra-curricular activities are planned in accordance with our "educational and pedagogical goals".
Seham El Naggar
High School Division Supervisor
Curriculum Overview
Secondary Section This is a three-phase stage that requires a high level of understanding and awareness on the part of the school, parents, and students. Our young learners encounter new academic challenges that allow them to discover their passion and settle on their future dreams.
In Grade 10, students study a wide range of subjects including Arabic, two foreign languages, Maths, Geography, History, Philosophy, Physics, Chemistry, Biology, Religion, Civics, and ICT.
In Grades 11 and 12, students study three compulsory subjects, namely Arabic, and two foreign languages, while the rest of their subjects depend on the individual's choices, with all students required to choose between Maths or Science or Arts Sections.
A student who prefers the Arts Section will study History, Geography, Philosophy, and Sociology. Students who choose the Science Section will study Physics, Chemistry, Biology, and Geology. Students who join the Maths Section cover Physics, Chemistry, Statics and Dynamics, Algebra, Solid Geometry, as well as Differentiation and Integration. Religion and Civics are also compulsory subjects, but these are not included in a student's GPA.